All Nations Café
J1 International Students are invited to meet and mingle with other international students at the All Nations Café. Students can gather free of charge for fellowship, internet, games, lunch or dinner.  Below are the locations and schedule for three locations.
Central
Seacoast Vineyard Church
504 27th Ave N, Myrtle Beach, SC 29577
Tuesdays 6-10pm, June 5-Aug 28
Wednesday 6-10pm, June 6-July 25
North
Ocean View Baptist Church
7300 North Kings Hwy., North Myrtle Beach, SC 29582
Thursday 6-9pm, June 6-August 8
South
First Baptist Church
711 16th Ave N, Surfside Beach, SC 29575
Mondays 6-9pm, June 4-Aug 27
Get Social With Facebook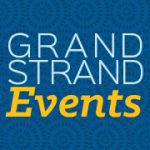 Please join the J1 students' community on Facebook. It's a great way to connect with other J1 students, find out about parties and fun activities as well as getting the latest information about your  stay in Myrtle Beach. To learn about local events, visit GrandStrandEvents.com and follow Grand Strand Events Facebook Page.
Making Friends
As you know, every country has many cultural differences. It will be easier for you to make friends and enjoy your stay if you understand some of the following customs:
• Introduce yourself by your first name.
• Greet people with a handshake.
• Dress and act very casual, especially in Myrtle Beach.
• Use greetings like "Hello" and ask "How are you?"
• Respect personal space. Generally we stand about one arm's length away.
• Be on time to your appointments, arriving 15 minutes late is considered rude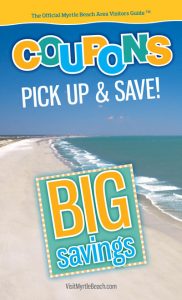 Coupons & Savings
Please download a copy of the Official Myrtle Beach Visitor's Guide Coupons and Savings book.  From restaurants to attractions, you will find a lot of ways to save money along the Grand Strand.

Things To Do
Click here for: Amusement & Attractions
Click here for: Night Life & Live Music
Click here for: Live Entertainment
Click here for: Myrtle Beach Area's Top 10 Things To Do List